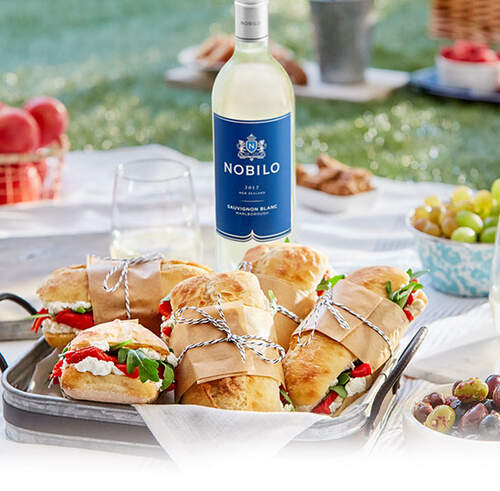 ROASTED RED PEPPER AND ARUGULA SANDWICHES


PAIRS WELL WITH NOBILO SAUVIGNON BLANC


PREP AND COOK TIME:
30 Minutes


SERVES:
4


DESCRIPTION
Nobilo Sauvignon Blanc with Roasted Red Pepper and Arugula Sandwiches, perfect for your summer gatherings.
INGREDIENTS
4 ciabatta buns
3 oz goat cheese
3 oz ricotta or cream cheese
3 roasted red peppers
1 ½ cups baby arugula
¼ cup fresh basil, torn
2 Tbsp olive oil
Salt and pepper
METHOD
Split ciabatta buns and toast lightly.
Mix goat cheese and ricotta, season with salt and pepper.
Spread bottom of each bun with cheeses.
Tear red peppers into strips.
Layer peppers, arugula, and basil on top of cheese.
Season with salt and pepper, drizzle with olive oil.
Top with other bun halves and serve.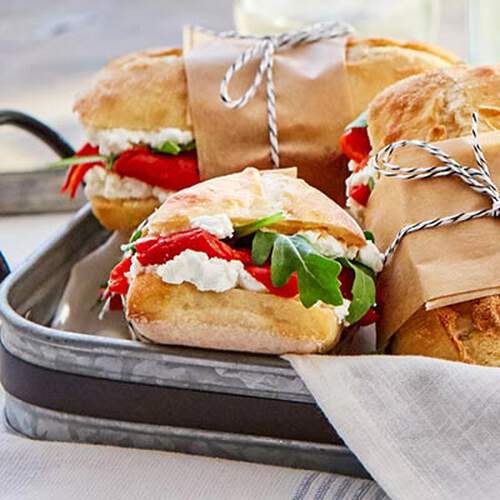 ROASTED RED PEPPER AND ARUGULA SANDWICHES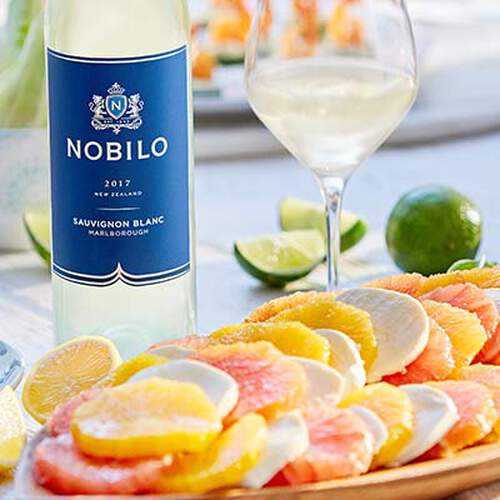 CITRUS CAPRESE SALAD WITH HONEY VINAIGRETTE