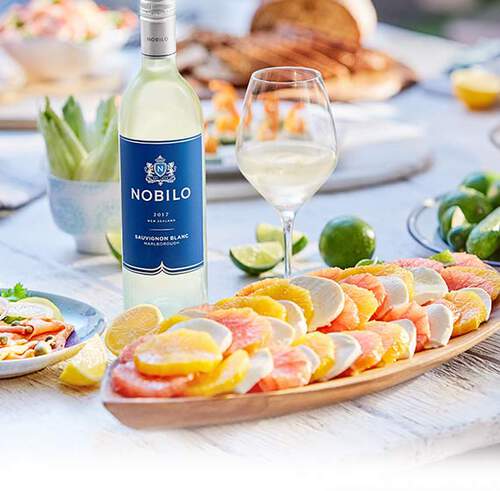 CITRUS CAPRESE SALAD WITH HONEY VINAIGRETTE


PAIRS WELL WITH NOBILO SAUVIGNON BLANC


SERVES:
4


DESCRIPTION
Nobilo Sauvignon Blanc with Citrus Caprese Salad with Honey Vinaigrette, perfect for any occasion!
INGREDIENTS
Assorted citrus fruits (at least 4 pieces per fruit)
Fresh basil leaves
1 8-oz ball of fresh mozzarella cheese, sliced
Sea salt and fresh cracked black pepper to taste
HONEY VINAIGRETTE DRESSING:
3 Tbsp white balsamic vinegar
1 Tbsp honey
2 Tbsp extra virgin olive oil
Pinch of salt
METHOD
Slice the citrus fruit thickly, about 1/2 inch. Remove the peel with a small serrated knife or kitchen shears. Remove any seeds.
Layer the fruit in a serving bowl or platter, alternating with the sliced cheese and basil leaves.
To make the dressing just shake or whisk the ingredients together.
Sprinkle everything with some salt and pepper, then drizzle with the dressing. Serve immediately.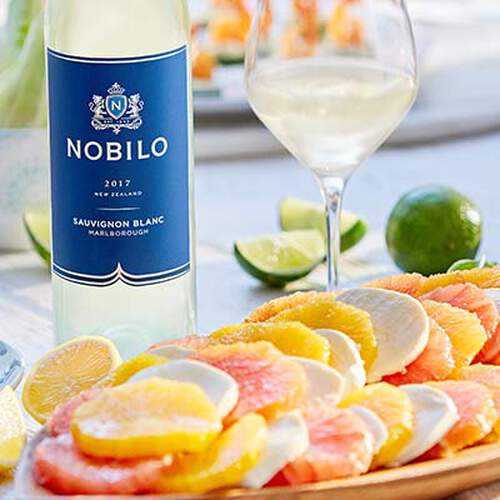 CITRUS CAPRESE SALAD WITH HONEY VINAIGRETTE