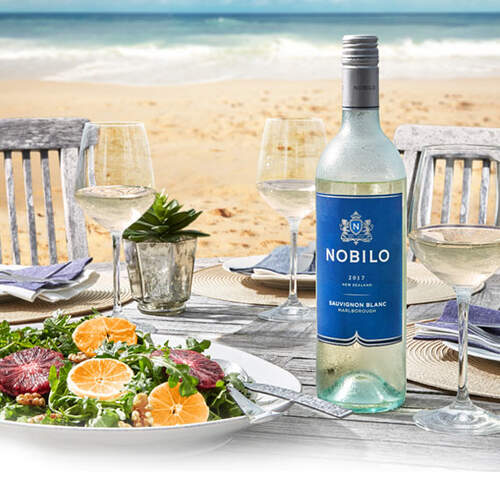 CITRUS SALAD WITH BALSAMIC VINAIGRETTE


PAIRS WELL WITH NOBILO SAUVIGNON BLANC


SERVES:
4


DESCRIPTION
Nobilo Sauvignon Blanc with Citrus Salad with Balsamic Vinaigrette, perfect for your summer entertaining!
INGREDIENTS
One 5-oz. package arugula
2 blood oranges, peeled and sliced
1 navel orange, peeled and sliced
½ cup walnuts, toasted
⅓ cup extra virgin olive oil
¼ cup balsamic vinegar
1 shallot, peeled and minced
1 tsp Dijon mustard
1 tsp sea salt
Freshly ground pepper
METHOD
Arrange arugula, orange slices, and walnuts in a serving bowl.
Place the olive oil, balsamic, shallot, mustard, and salt in an 8-ounce jar, or other container with a tightly fitting lid and vigorously shake the dressing until the ingredients are combined. Spoon dressing over the salad and season to taste with freshly ground pepper and serve.
*Note: The salad dressing can be made several days ahead and stored in the refrigerator.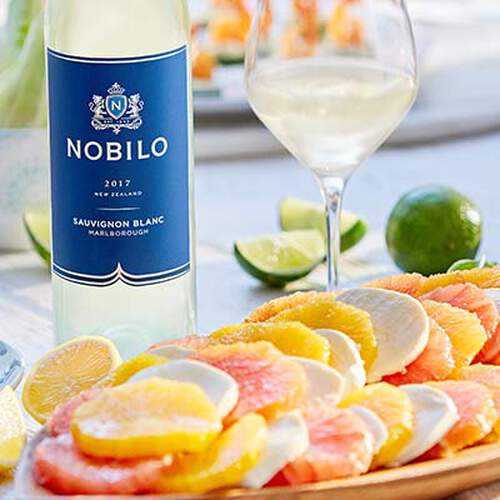 CITRUS CAPRESE SALAD WITH HONEY VINAIGRETTE