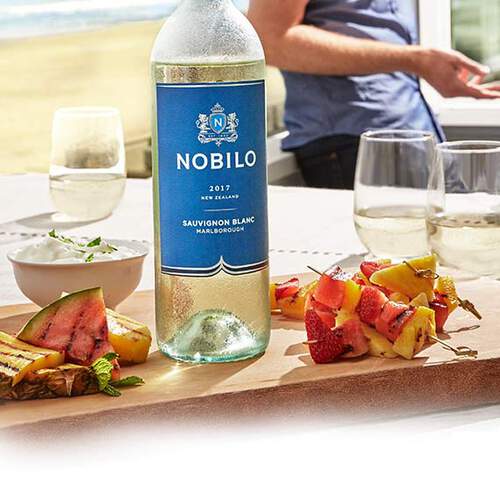 GRILLED FRUIT SKEWERS WITH MINT YOGURT


PAIRS WELL WITH NOBILO SAUVIGNON BLANC


MAKES:
8 Skewers


DESCRIPTION
Grilled Fruit Skewers with Mint Yogurt with Nobilo Sauvignon Blanc, a delicious recipe made for easy entertaining!
INGREDIENTS
8 6-inch wooden or bamboo skewers
4 one-inch thick slices small seedless watermelon
4 one-inch thick slices pineapple
8 large strawberries, washed
¼ cup olive or almond oil
1 cup yogurt
3 Tbsp honey
1 Tbsp chopped fresh mint, plus more for garnish
METHOD
Heat grill to medium high.
Cut each slice of watermelon into four wedges. Cut each slice of pineapple into four wedges.
Thread the fruit on the skewers by starting with the pineapple and alternating with the watermelon so that there are two pieces of pineapple and watermelon on each skewer, end with a strawberry.
Brush the fruit with oil and place on the preheated grill. Grill the skewers about 3-5 minutes per side, or until the fruit is marked with the grill.
While the fruit is grilling make the yogurt sauce by combining the yogurt, honey, and mint.
To serve, place the grilled fruit skewers on a serving platter and garnish with fresh mint and serve with mint yogurt sauce on the side.
Note: Flat wooden skewers are best for grilling since the fruit will stay in place on the skewer when rotating on the grill. Best to soak the skewers in water for at least 15 minutes before skewering and grilling the fruit so the skewers don't burn on the grill.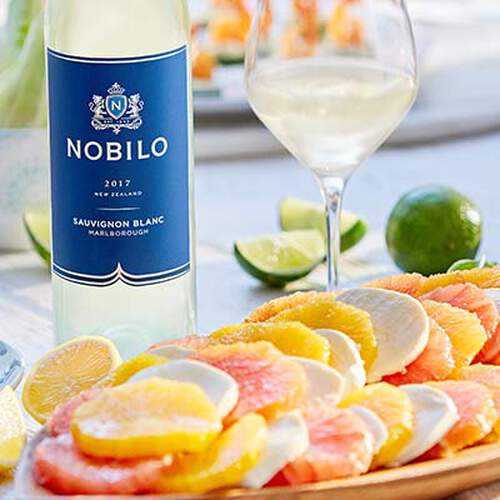 CITRUS CAPRESE SALAD WITH HONEY VINAIGRETTE