NEW ZEALAND LAMB WITH GARDEN VEGETABLES AND HERBS
PAIRS WELL WITH NOBILO ICON PINOT NOIR
Developed by New Zealand-born Chef Matt Lambert.


PREP AND COOK TIME:
1 hour | Serves: 4
DESCRIPTION
Nobilo's Roasted Lamb is finished in garlic with nice, subtle earthy accents to the delicious hues of the lamb fat. The garden vegetables are basically a deconstructed approach to a ratatouille, but instead of being overcooked and destroyed, it is gently pan seared. We use baby summer squash, patty pans, baby eggplant, roasted peppers, and zucchini flowers, and garnish with herbs like basil and oregano.
LAMB & JUS
2 New Zealand lamb racks
6 cups chicken stock
1 cup Nobilo Icon Pinot Noir
2 basil leaves
4 mint leaves
Lemon juice
1 Tbsp butter
VEGETABLES & GARNISH
8 baby zucchini
8 toy box eggplants
8 yellow patty pans
2 large red capsicums
Picked bush basil leaves
Picked black mint leaves or
Blackberry mint
Dehydrated squash blossoms
Garlic flowers
LAMB
Trim and French the bones.
Apply a liberal amount of salt.
Wrap in plastic and let stand for 4-5 days.
Grill or pan roast to an internal temp of 115°F/46°C and let rest for at least 10 minutes.
JUS
Chef's Tip: It's best to make your own stock rather than buy at a store as the reduction will give you no body and will become salty if you are not careful.
Reduce the stock by 2/3.
Separately reduce the Nobilo Icon Pinot Noir to 1/8 cup.
Add herbs.
Add the red wine reduction to jus base.
When you are ready, while stirring, add the butter and make sure it becomes one with the stock/jus.
Add small amounts of lemon juice to balance out the weight and mouthfeel of the sauce. It's a personal thing so when you are happy with it the sauce is ready.
Add salt only if necessary.
VEGETABLES
Cut all vegetables in half and cook in a pan cut-side down on medium heat until golden brown and al dente, approximately 3-4 minutes, depending upon the size of the vegetables.
Use olive oil, making sure it doesn't get too hot as it burns, but allowing its flavour to make the dish sing.
ROASTED CAPSICUMS
Burn exterior over open flame.
Place the capsicums into a bowl and tightly wrap in plastic. This continues the cooking as the vegetable will steam, making the skin very easy to remove.
Remove all skin and seeds and cut into different shapes.
PLATING AND THE GARNISH
To plate, simply slice the lamb and stack in a way so that the bones are sticking up.
With the roasted vegetables, make a rectangular stack flush against the lamb.
The obvious combination of flavour with herbs is mint, and with these vegetables we also used basil. So pick as many leaves as you want and place around the vegetables.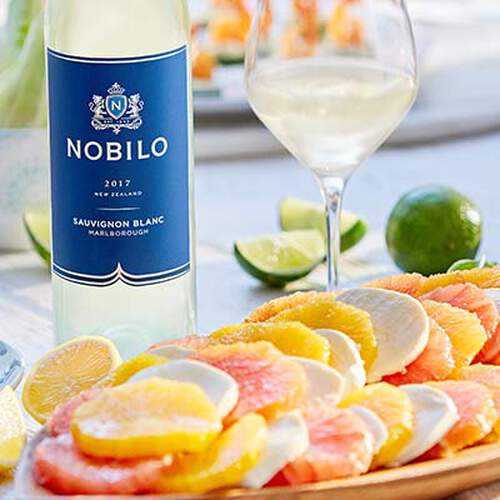 CITRUS CAPRESE SALAD WITH HONEY VINAIGRETTE